View imagery created by FSudol from the film City of Rott: Otherworld (aka COR 3)
All Content © F.Sudol. All Rights Reserved.
UPDATE: September 10, 2015: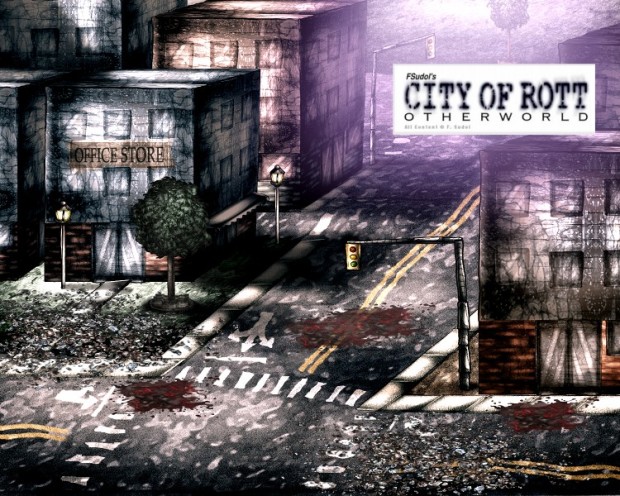 Picture: One of many Backgrounds to be used in this Animated Zombie Horror.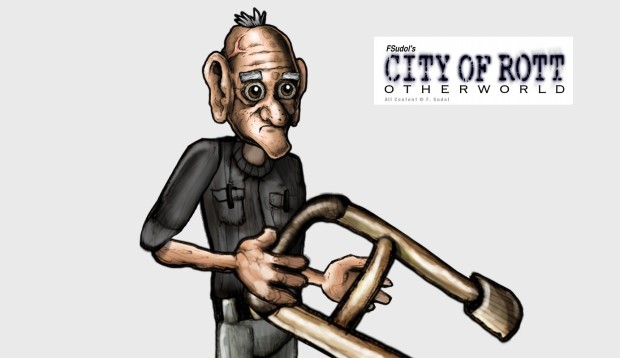 Picture: Fred, an old man and his trusty walker. Watch out Zombies.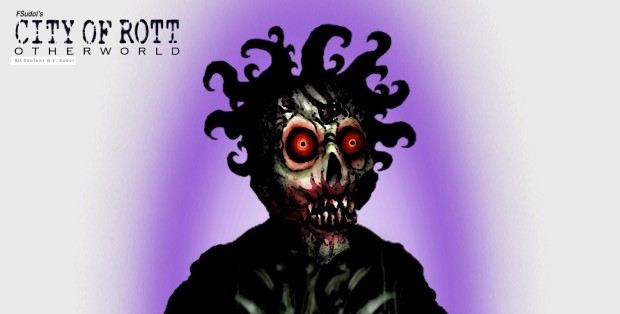 Picture: The main Villain named the Stalker. Get caught and you become a Zombie.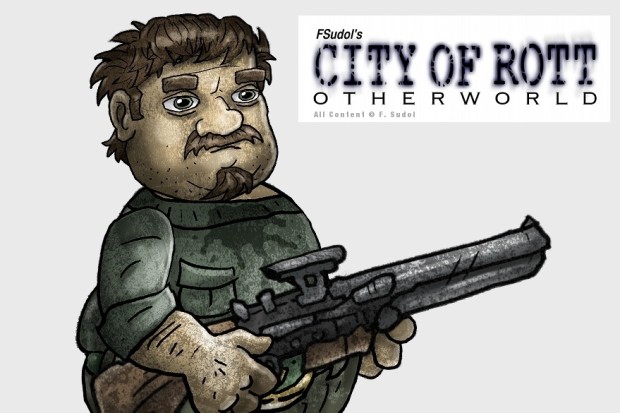 Picture: Renzer, an inhabitant of the Otherworld, has unique powers and knowledge.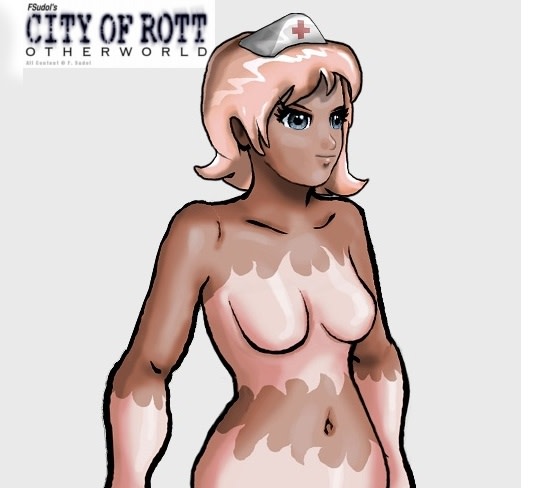 Picture: Sarah the Nurse is a fighter, until she becomes infected. Time is short.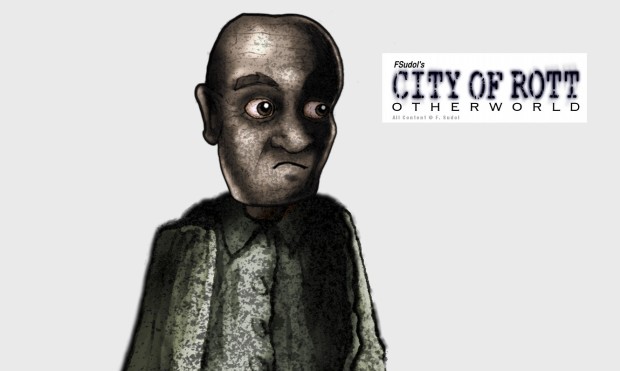 Picture: A survivor  in the Otherworld, cautiously trying to avoid the Stalker.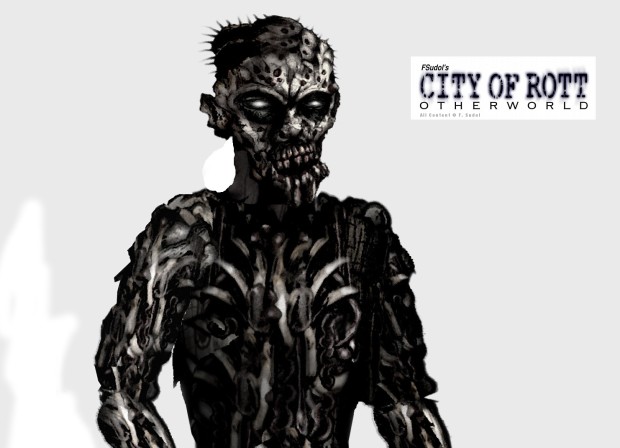 Picture: A Rotter Zombie who has been decaying for a very, very long time…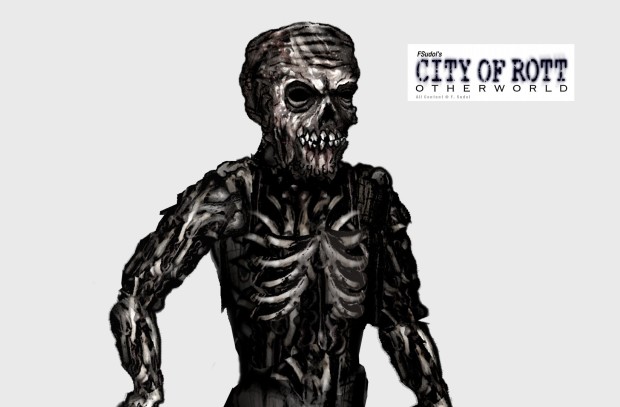 Picture: Skull Faced Zombie. One of many that infest the City of Rott.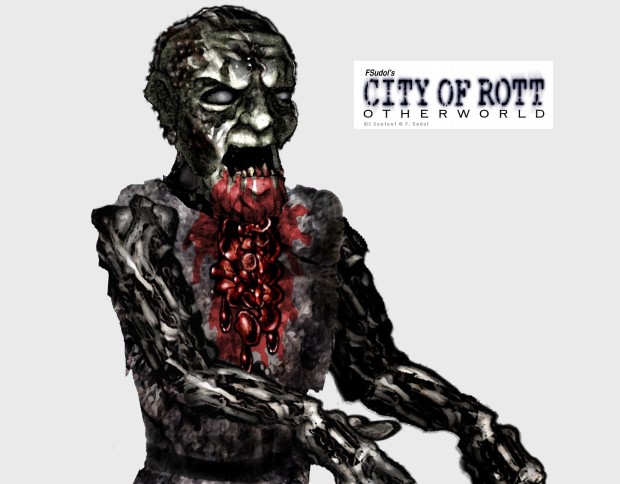 Picture: This Moss Face Zombie is slobbering his meal and could use a bib.
The Zombies in this film City of Rott: Otherworld, will be physically proportionate with human sized bodies and heads, compared to City of Rott 1; in which they were intentionally given larger heads to emphasize the cartoon style used at that time. While many familiar faces return, most have been enhanced to look more decayed and detailed, with better shading techniques. The nastier the Zombie looks, the more I like what I've illustrated. – FSudol